It has been great to see so many new quilters link up their blogs every Sunday here at Oh Scrap!.
I find I just don't have the time to spend on the computer looking for new blogs to follow. It has been nice that I am finding new quilters to follow every Sunday. So that has gotten me thinking that I am probably not the only person in this position.
So I thought maybe you would share some of your favorites too!
(I thought I would just upload a teaser photo of my progress on my gray 16 patches so there would be a photo on this post. I am almost finished with the top so stay tuned!)
So feel free to share any new favorite blog or a new link up you have discovered. Maybe it is someone you have recently found or you are a longtime fan. Just let everyone know in the comments and if you can share a link, that would be even better!
While it is hard for me to pick a favorite, there are a couple blogs that I drop everything I am doing every time they post something new. I don't think either of them sleep and they both inspire me greatly. Hopefully you are already following them!
(Jayne also has a great Instagram account too)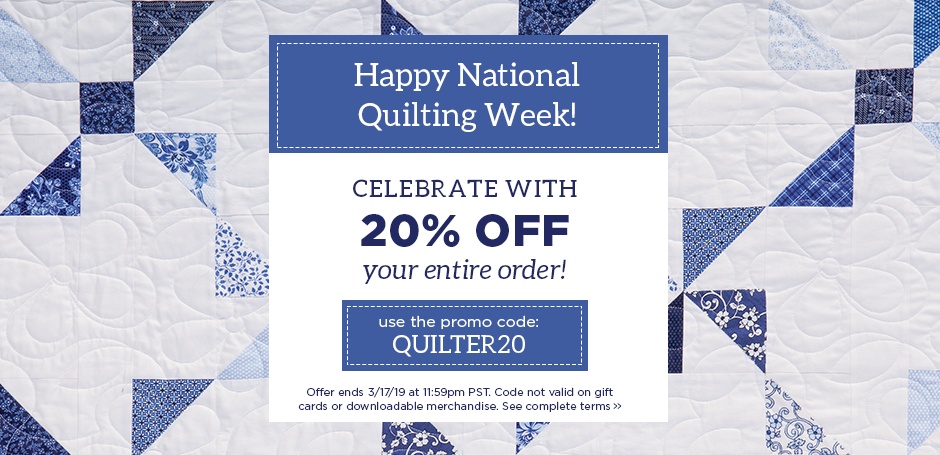 If you are like me and have a shopping cart waiting for you just to hit Buy at
Connecting Threads
, it looks like there is some incentive this week to do so. You can get 20% off your entire purchase with the promocode
QUILTER20.
**This post contains affiliate links. Thanks for the support.