A few weeks back, I was gifted a whole bunch of scraps. Yes, I was in heaven!
As I spent some time sorting them into piles of colors and cut sizes, I noticed that there were a number of 2.5" x 4.5" bits all from the same fabric collection. They were obviously leftover from a quilt long finished.
I was so excited that I had pieces that didn't require any cutting (my least favorite part of the process) that I forgot to take any work in progress photos. I immediately just started pairing up fabrics and making these 8-patch blocks.
I was only able to make 9 blocks with the pieces I had so I used a couple solids to add frames that made the quilt a bit bigger.
This cute little quilt is only about 36" square but it is packed full of color.
I didn't have quite enough of the correct prints so the block in the center has an odd yellow fabric. I always find things like this charming in antique quilts so I thought it deserved a place front and center! So far, no one who has seen the quilt has even noticed.
I had this orange, yellow and green striped fabric in my stash that went really well - I even had just enough to also use it as the binding.
I am really enjoying these quick baby quilts. I have three more tops made from the same scrap bag just waiting to be quilted. More to share soon!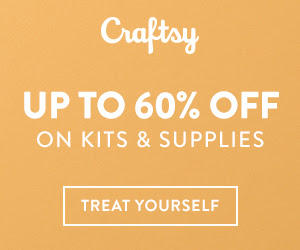 *This post contains affiliate links. I appreciate the support!