I have been working on this little finish for about a month now. It started out as a bag of bonus triangles from a friend. I don't usually mess with cuttings this small but when they are all together in a bag, they are a bit hard to resist.
Once I looked at what was in the bag, I saw there were multiples of the same prints and I could easily turn them into some pinwheel blocks. Little 4" pinwheels are so darn cute!
Once I had all the pinwheels made, I knew there were not enough to make a very big quilt so I pulled some orange and turquoise solid chunks from my scraps and framed them up to bring the block size to 6".
You can see I used the different colors to create a pattern to the squares. I also used the mismatched HSTs and made five miscellaneous blocks. I put one in the center and one on each corner. A couple of borders and Ta-Da....a cute little scrappy baby quilt.
And all I had left over was a green pinwheel and a couple of triangles. Otherwise, I used every last bit in that bag!
I only had a yard of this orange oval fabric so I added in a little inset so it would pin to my quilt frame. I quilted it with some quick swirls.
So another finish from the stash and the scrap bin. I have been enjoying making these little quilts. They go together so quickly!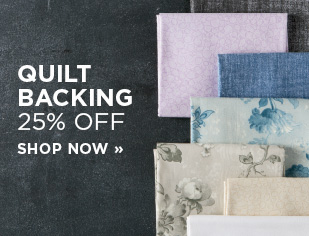 Also, I just placed an order with
Connecting Threads
because they have all of their
wide backings on sale
. I love to have backing pieces on hand in my stash. (Connecting Threads is where I bought the oval fabrics on this little quilt.) And getting them at a great price really makes me happy!
*This post contains affiliate links. I appreciate the support!