Do you have a long list of UFOs that you feel like you will never get done?
Adopting out an unloved UFO may be a better option than finishing it yourself!
I have been working hard over the last four years to finish up a number of my UFOs. I am now down to about 16 but there are still some on my list that I just know I will probably never finish. I know I SHOULD finish them - but if I am honest with myself, there are just far too many other projects I want to make and it is highly unlikely I will go back and finish some of these older ones.
Well my friends, it is time to get those projects out of our sewing rooms and into the hands of someone that will finish them! Over the years, I have adopted out about a dozen projects and I have never given them a second thought. (And it felt so good to cross them off my UFO list!)
This Quilty Orphan Adoption event helps in getting those projects to quilters that will finish them and give them some much deserved attention. And I can say from experience, it feels great to release the burden and move onto something you really want to work on!
Here is a photo of a quilt made with some diamond shapes I had adopted out a few years ago. I think it is stunning. If I had not sent those out, they would still be in my stash!
And the quilt was donated to a children's charity so that warms my heart.
**************************************************************
Now it is time for this Spring's Quilty Adoption Event!
March 21st through March 23rd 2019
Here are some more details:
1. I am going to ask that any "orphan" linked up must be given away for free. (If you are wanting to destash for money, there are other venues to do that on.) I think it is fair that if you need to, you can ask that shipping costs be paid. Just be sure and put that information clearly in your post. And know that both parties enter into the deal at their own risk. I hold no responsibility.
2. Have clear pictures and descriptions on what you are putting up for adoption.
3. Define the criteria for how you will decide who will adopt the item. Is it a random number giveaway, do you only want it to go to charity, or is there some other criteria that needs to be met?
4. Be sure and identify where you are located and where you are willing to ship to.
5. Define how long you are keeping the adoption open and when you expect to award the adoption.
6. Remember to link back to my blog so your readers can see what else is being offered. And feel free to grab a button!
The ability to link up your blog, Instagram, Flickr, or Facebook post will be open through the end of the day Saturday March 23rd. You can award your adoption on any date you choose after Sunday the 24th. Feel free to offer as little or as much as you want. It can be blocks, books/patterns, kits, printed panels, fabric, quilt tops...anything that you hope someone else will use and you wish to get rid of the burden.

********************
And if you are looking to adopt a project, please read each blog post and

be sure you only offer to adopt those orphans you know you can finish

.

The object of this event is to get these things finished, not just stored on another shelf.

Thanks!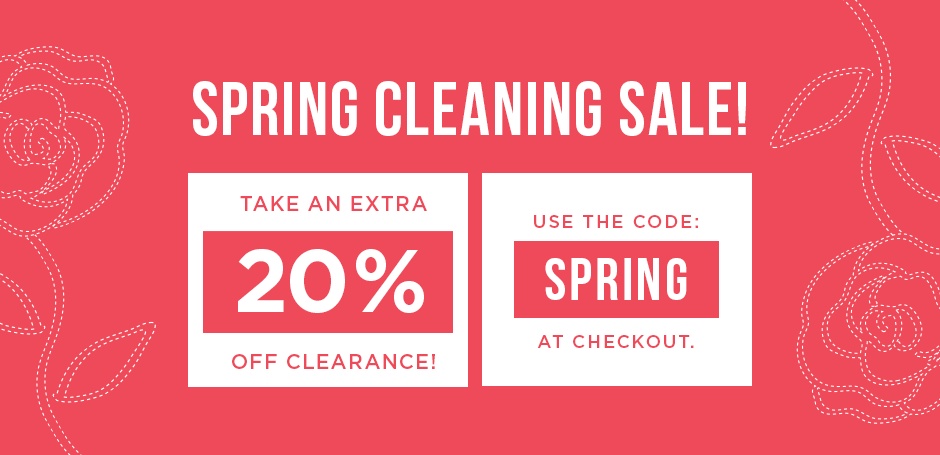 It is a great time right now to pick up the backing for either your adopted project or your donation quilts.
Connecting Threads is offering 20% off their clearance fabrics
.