When I make quilts, I usually aim for a 60" x 72" finish. For me, that is the perfect sized quilt.
Since I have been playing with my orphan blocks, I have been making small quilts - about 40" square. I am realizing they sure go together quickly!
I have a little suitcase that I toss all of my orphan blocks and spare parts in. Recently, I was unable to close it so pulled out some color coordinated stacks and decided to make a bunch of small quilts to re-build my baby quilt stash that I like to have on hand.
I recently played with a stack of orange orphans. If you want to see how I constructed the top, you can take a look at
this post
.
Once I had the top finished, it took me no time at all to quilt it up and sew the binding.
I ended up quilting this one in the wee hours one night. I have always said I can do swirl quilting in my sleep. Of course, as I was taking photos of the quilt I kinda laughed at my work. I must have really been tired there at the bottom edge of the quilt - I am glad this wasn't a client quilt!
I found a fun orange dot fabric for the backing. It was just the perfect size!
So this makes quilt number three from my orphan block suitcase.
I am currently working on a purple orphan block project. I would have that one further along, but I need to find a piece of a print I KNOW I have in my stash somewhere.
After three days of searching, I am beginning to think I am losing my mind :)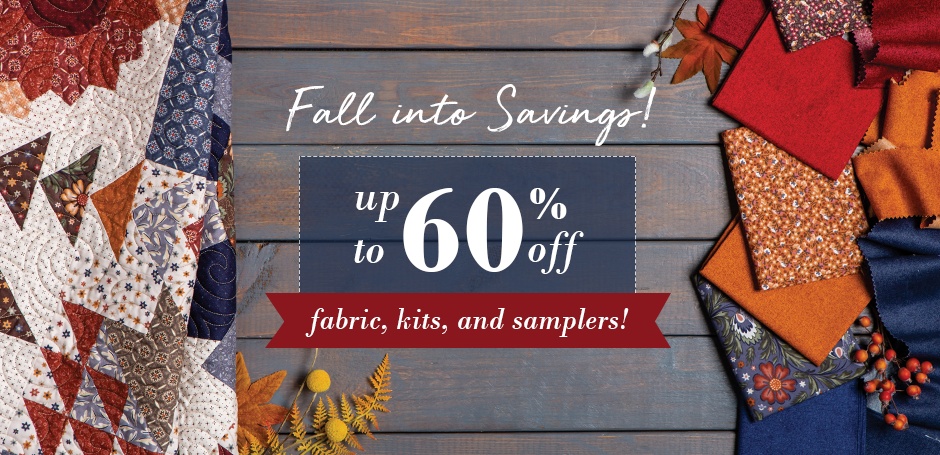 Fall into Savings!
***This post contains affiliate links. I appreciate the support!