Or, it can be called Kissing Pinwheels. I think of both when I think of this quilt.
I had a bunch of trimmed or "bonus" triangles in blacks and whites so I decided to turn them into tiny pinwheels. I knew they would be perfect for one of my Scrap Mixology designs. Then I pulled one of my favorite color combinations of scraps.
Now this quilt just needs a sweet little girl to gift it too!
Even though I have been quilting for decades, I am still amazed at how small changes in fabric, layout or colors can make the same block look so different. You can see other ways to lay out these blocks in my
Two Bits pattern
- the second module of my
Scrap Mixology pattern series.
I hope those who celebrated, had a nice Thanksgiving. I am thankful so many of you join me on this creative journey - I really do appreciate all of you!
Time to finally hit buy on my cart :)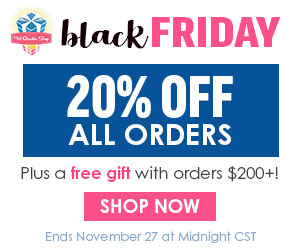 Here is one more great shopping opportunity for you.