I hope all of you are staying healthy and following the CDC guidelines.
Times are kind of crazy right now!
For those of you that are finding you need some quilting supplies as we all sit at home sewing, first, I want to let you know that
Connecting Threads
is celebrating National Quilting Week with 20% off your entire order.
Just use the promo code QUILTLOVE at checkout.
You can use it on thread, fabric, notions books...even sale items.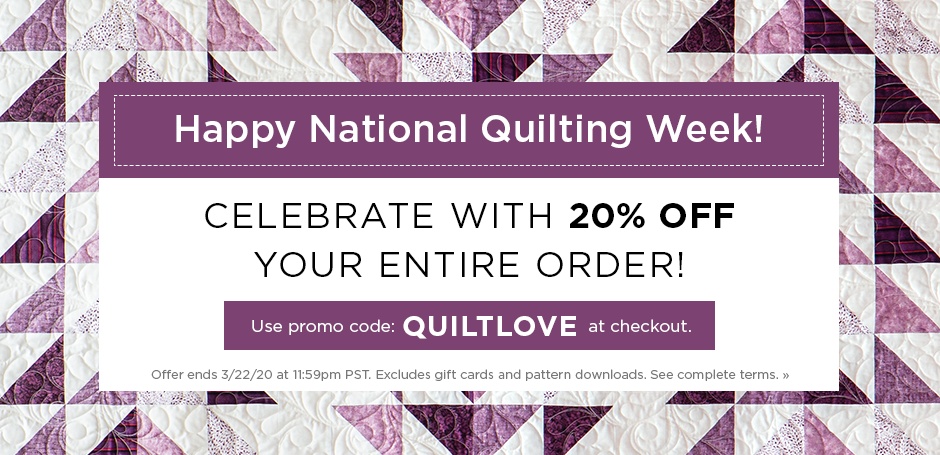 If you are already going to be doing some online shopping, you can really help some bloggers out by using their affiliate links. At no cost to you, when you click through their website and make a purchase from their affiliate partners, they make a small commission. And right now those commissions can really help out as other streams of revenue dry up for them. I am listing my affiliate partners below but there are other bloggers that have affiliate partners too.
This is an easy way to help out during these tough times!

Thanks so very much!