Lately, time spent in my sewing room has been few and far between. I hate when life gets in the way and the thing you really want to do the most just never seems to fit into your schedule.
But I do have all the components to an entire quilt top all ready for assembly.
I don't even think I am going to lay it out on the design wall. As soon as I am able, I am just going to enjoy the hum of my machine and let the scrappy blocks land where they may.
*********************************************************
It is now your turn to share what you are making with scraps. Here are the details for linking up:
This linky party is for any scrappy project - It can be in-process or a finished piece.

You can link up your blog post (not your homepage please) or Instagram photo from the past week that features your use of scraps.

If you are linking to a blog post, I ask that you link back to my blog somewhere in your post. So if you are writing about scraps, just get into the habit of including a link as there will be a linky party available every week!

If you are using Instagram, please use the hashtag #ohscrap.

This is a party so remember to socialize and comment on the posts of others.

Following my blog is not necessary but it sure would be great if you do!



So if you love scrappy projects, feel free to grab my button for your sidebar or posts and get ready to share all your wonderful projects from scraps. And if you have a great idea for using scraps and would like to be featured, feel free to contact me!
Follow Me on Bloglovin'
Follow me thru Email
Follow me on Feedly
Linking Up:
Love Laugh Quilt (Mo
nday Making)
Cooking Up Quilts (Main Crush Mondays)
Em's ScrapBag (Moving it Forward)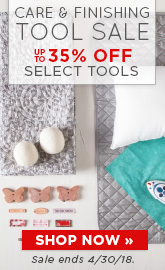 If there are some tools you have been thinking of buying, be sure and check out the Connecting Thread's Tool Sale. Even though the ad says "Care & Finishing", I see they have a number of other items on sale right now. Marking supplies, travel irons and folding cutting mats - oh my yes!