As I am sitting at home with little distractions, I find myself doing a lot of thinking.
One subject I have been doing a lot of thinking on is voting.
The right to vote is the foundation to any democracy.
The 19th Amendment guarantees American women the right to vote. Early in America's history, women were denied some of the basic rights enjoyed by male citizens. Married women couldn't own property and had no legal claim to any money they might earn. No female had the right to vote.
After decades of struggle and agitation, o

n June 4th 1919 the amendment was passed through Congress and it took over a year for states to ratify. Thanks to a 23 year old representative in Tennessee (who listened to his mother), the amendment was adopted on August 18, 1920.
I thought I would spend now until November appreciating my freedoms and the right I have to vote by making a quilt. With each block I hope to educate myself and think about how my vote should be molding the future I want to see.
Things need to change - America is not getting greater.
I hope that women celebrate 100 years of having the right to vote and start demanding a change.
If you want to make your own vote block, I used the Little Letters tutorial at Temecula Quilt Company. I just added a skinny frame around them.
And please, start planning now by ensuring your voters registration or by completing the process to vote absentee now so nothing will prevent you from your right.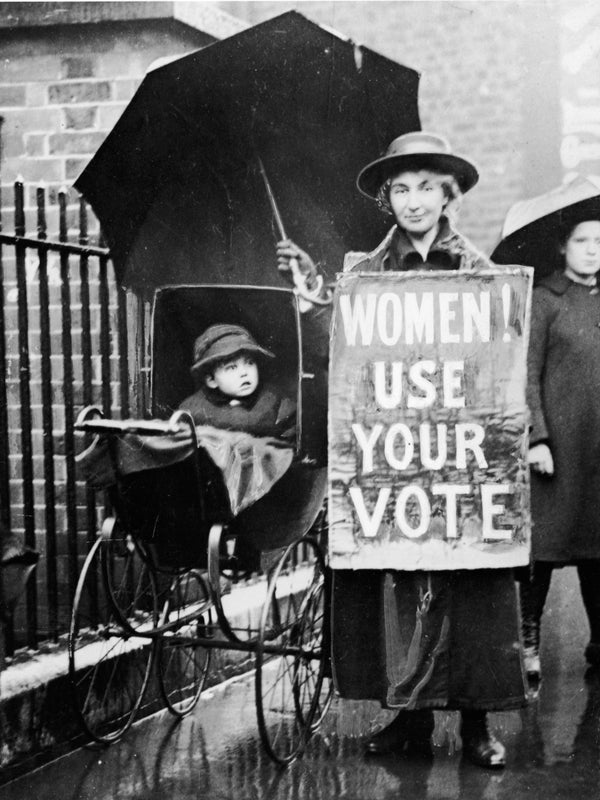 Now I will step off my soapbox and dive into my pink scraps.
*********************************************
It is now your turn to share what you are making with scraps. Here are the details for linking up:
This linky party is for any scrappy project - It can be in-process or a finished piece.

You can link up your blog post (not your homepage please) or Instagram photo from the past week that features your use of scraps.

If you are linking to a blog post, I ask that you link back to my blog somewhere in your post. So if you are writing about scraps, just get into the habit of including a link as there will be a linky party available every week!

If you are using Instagram, please use the hashtag #ohscrap.

This is a party so remember to socialize and comment on the posts of others.

Following my blog is not necessary but it sure would be great if you do!