First of all, sorry I missed the link up last week. It was a first in the nine years I have been hosting this weekly event. I totally lost track of time and before I knew it, Sunday was half over. So, feel free to link up your older post if you like.
I have been busy sewing these scrappy bits together.
Originally my plan was to sew them in horizontal strips like this.
I really do like how this looks...
But as I continued to work on them, the thought of matching all those points was very unappealing to me. So, I decided to sew them up into groups of four and rotate them. This will be so much easier to assemble! I am pretty sure this quilt will just get donated so why make it harder than it needs to be.
I also finished up two low volume improv placemats in red. I just need to find some backings, quilt them up and trim them to size. Then I can slowly work on attaching all the bindings. I think I have enough bits to make one more in red then I will be moving onto some with blue.
I have a couple sew days with friends scheduled soon so I look forward to making a lot of progress on both of these projects.
So many scraps....
*********************************************
It is now your turn to share what you are making with scraps. Here are the details for linking up:
This linky party is for any scrappy project - It can be in-process or a finished piece.

You can link up your blog post (not your homepage please) or Instagram photo from the past week that features your use of scraps.

If you are linking to a blog post, I ask that you link back to my blog somewhere in your post. So if you are writing about scraps, just get into the habit of including a link as there will be a linky party available every week!

If you are using Instagram, please use the hashtag #ohscrap.

This is a party so remember to socialize and comment on the posts of others.

Following my blog is not necessary but it sure would be great if you do!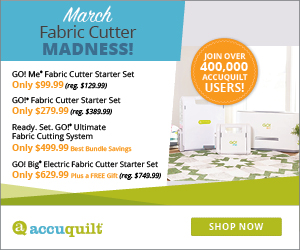 This time of year is always a great time to buy or add to
your AccuQuilt cutting system
. There are some great deals on both the Go! and the Studio cutters and dies.